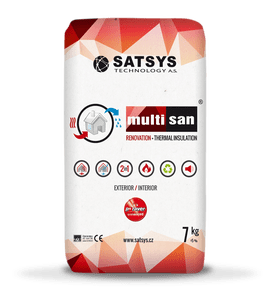 Damp masonry renovation and subsequent insulatinge
Pack size 7kg

Usage 7 kg = m2 = 22mm
Price per pack on request
Characteristics
A Purely dry lime mortar mix with hydrophobic effects, suitable for external and internal use. It has high thermal insulating properties (up to 17 times higher than conventional plaster) and is used for difficult cases, such as wet masonry renovation below ground where a high risk of condensation exists and when the building must be insulated from the inside. It does not contain cement; it is metakaolin based. Both manual and mechanical application are possible.
Thanks to its thermal insulation characteristics, Multisan saves up to 40% of heating costs. In comparison with the WTA requirements, it has more than twice the volume of pores (76%), which significantly increases its service life and eliminates the formation of cracks and shrinkage cracks.
Areas of use
Multisan renovating plaster is intended for the surface treatment of external and internal walls. It is suitable for use both as a base coat and as a final surface treatment.
Suitable for
Historic buildings (lime only programme)
At-risk construction below ground level.
Reconstructing single-family homes
Flood damaged buildings
Buildings with high moisture stress.
Are you interested in Multisan Xtra?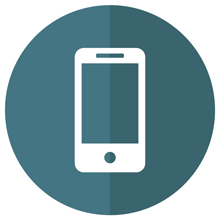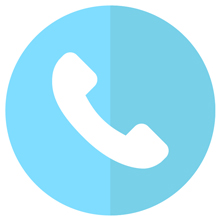 +30 2310 465561     +30 2310 465562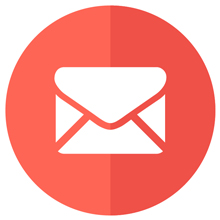 Τ.Θ 60468, ΘΕΡΜΗ ΤΚ: 57001 ΘΕΣ/ΝΙΚΗ